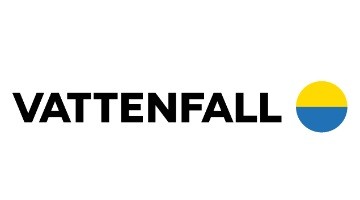 Life Cycle Assessment (LCA) Specialist
Ansök nu
Life Cycle Assessment (LCA) Specialist
Are you innovative, believe in data-driven decision making and have in depth knowledge on climate calculations and Life cycle analysis? Then you might be the perfect candidate for us. We are now looking for a Life Cycle Assessment (LCA) Specialist to strengthen our corporate environmental performance team at Vattenfall. We have been industry leaders within the field of life cycle assessments for nearly 30 years and today we develop and publish EPD:s of our key energy sources. We want to take our work one step further and we see that life cycle assessments have a growing importance in our steering.  
The opportunity  
You will be working in an international environment and be responsible for developing our LCA models and conducting life cycle assessments. You will secure that we have the right data, knowledge and tools to take the right decisions on our decarbonisation journey. The environmental performance team is an international team that is part of the strategic development function at Vattenfall responsible for all environmental data flows on group level. The team also conduct strategic assessments often together with different business areas or other corporate functions.  
Key Responsibilities 
LCA modelling: Develop and execute advanced Life Cycle Assessments (LCAs) to evaluate the environmental impact of our operations, products, and processes 

Assess new technologies and solutions to guide development 
Climate Calculations: Lead climate calculations and carbon footprint assessments, supporting different parts of Vattenfall to understand and reduce carbon emissions 

Data Analysis: Analyse and interpret LCA data to identify opportunities for environmental improvement and sustainability initiatives 

Research and Innovation: Stay up to date with the latest advancements in LCA methodologies and tools, applying innovative approaches to our environmental assessments 
Your profile
Your profile 
To be successful in this position we believe you have a strategic and analytical mindset. You are self driven, well structured and a good communicator and good at getting the message across to different stakeholders.
Requirements 
Master's degree in Environment/Ecology, Natural Science, Engineering Discipline, or a related field with a strong focus on LCA modelling and climate calculations 

At least 3 years of experience of conducting comprehensive LCAs, climate calculations, and carbon footprint assessments
Advanced skills in LCA software and modelling tools (preferably GaBi) 

Proven ability to analyse complex environmental data and provide actionable insights

Fluency in English, both written and spoken
Preferred Qualifications 
Skilled in PowerBi, Python, data analytics 

Experience in energy data and modelling 

Knowledge on frameworks such as EPD and PEF 

Proficiency in additional languages is advantageous 
Additional information
Our offer 
We offer you a challenging and international work environment, and the possibility to work with some of the best in the field. You will be working in a team with a broad expertise in different environmental fields and you can always count on support from committed colleagues. We offer flexibility and respect for work life balance. Your role will give you the opportunity to build a broad professional network, both within Vattenfall and with external stakeholders. We offer attractive employment conditions and opportunities for personal and professional development. 
Diversity and inclusion – in everything we do. At Vattenfall we are convinced that diversity contributes to building a more profitable and attractive company. We strive to be good role models regarding diversity. Read more on how we work with diversity and inclusion here: https://corporate.vattenfall.com/careers/working-at-vattenfall/diversity/ 
Location: Stockholm (Solna). Other main Vattenfall locations can be discussed Berlin, Hamburg or Amsterdam. Travelling will be required. 
We welcome your application in English, including CV and cover letter no later than the 8th of October 2023.  
We kindly request that you do not send applications by any means other than via our website as we cannot guarantee that we will be able to process applications that are not made via our website. 
For more information about the position, you are welcome to contact thomas.olsson2@vattenfall.com 
Trade union representatives in Sweden Shahriar Badiei (Akademikerna), Christer Gustafsson (Ledarna) Juha Siipilehto (Seko) Anders Bohlin (Unionen). To get in contact with the representatives, please call Vattenfall´s switchboard +46 8 739 50 00.  
For more information about the recruitment process, please contact recruiter Carolina Bölander, Carolina.boelander@vattenfall.com 
Since Vattenfall is part of the Swedish critical infrastructure many of our positions are security classed. If this position is security classed the final candidates can be subject to a security vetting process, according to the Swedish legislation.  
We look forward to receiving your application!  
About the company
Vattenfall is one of Europe's largest producers and retailers of electricity and heat. Our main markets are Sweden, Germany, the Netherlands, Denmark, and the UK. The Vattenfall Group has approximately 20,000 employees. We have been electrifying industries, powering homes and transforming life through innovation for more than 100 years. We now want to make fossil free living possible within one generation and we are driving the transition to a sustainable energy system.
About Strategic Development  
Strategic Development drives the corporate strategy development and capital allocation. With the strategy as base, we facilitate development of asset strategies and new business models in close collaboration with the Business Areas, that make the strategy real. R&D is a key enabler in our work with business development. Furthermore, we drive the sustainability and environment management and are responsible for ensuring that Vattenfall is constantly improving in these areas – and that sustainability is an integrated part of our corporate strategy.